Your bedroom is your sanctuary. Where slumber occurs and dreams begin, where rest is had, and lazy weekends can be enjoyed.
Bedrooms often represent the personality and style of its occupants, and the contemporary bedroom style calls for the need of cleanliness and comfort in harmony.
Where lavish meets warmth, where cleanliness meets cosiness – a contemporary bedroom is very possible with careful and considered interior design. 
Want to know how to make the most intimate room in your house contemporary? 
Read more from the luxury furniture Perth specialists at Ultimo Interiors to find out. 
What makes a contemporary bedroom
Take refuge in a luxurious, contemporary bedroom. Take yourself on an outing to Ultimo Interiors, nestled amongst the other furniture stores in Osborne Park, and get truly inspired.  
What makes a bedroom contemporary? 
Areas that invite rest, tranquillity and relaxation.

 

Airy spaces with absence of clutter,

 

A combination of tradition with a touch of modernity,

 
Below are 4 easy ways to create the contemporary bedroom of your dreams. 
Step 1: Cooling, soft shades
Neutral colours are far from boring and they really do promote relaxation and calm in the bedroom. 
Shades of ivory or beige are the colours that harmoniously do well in contemporary design.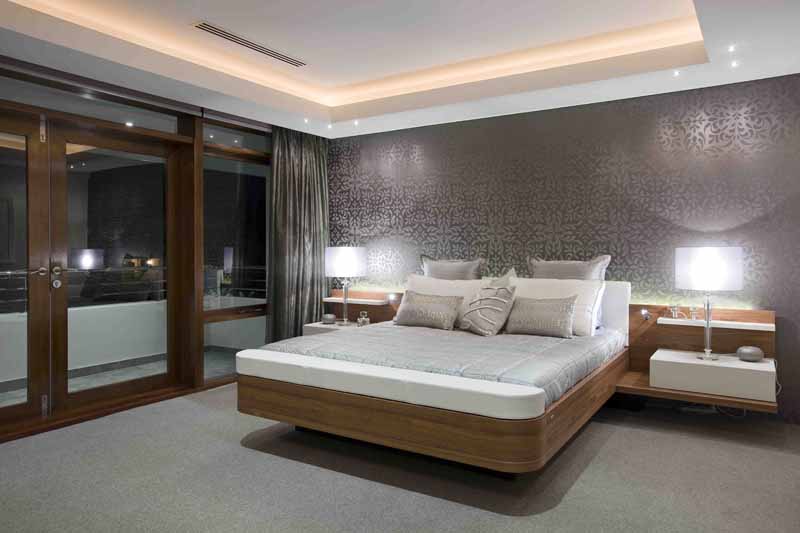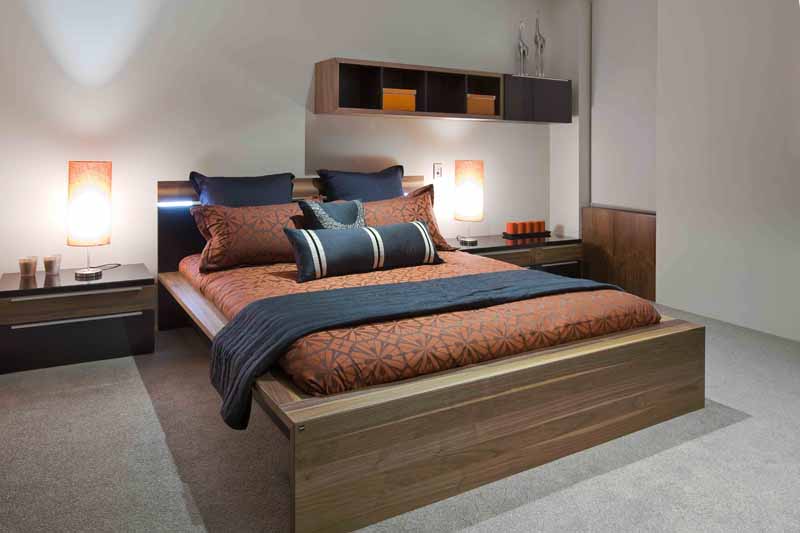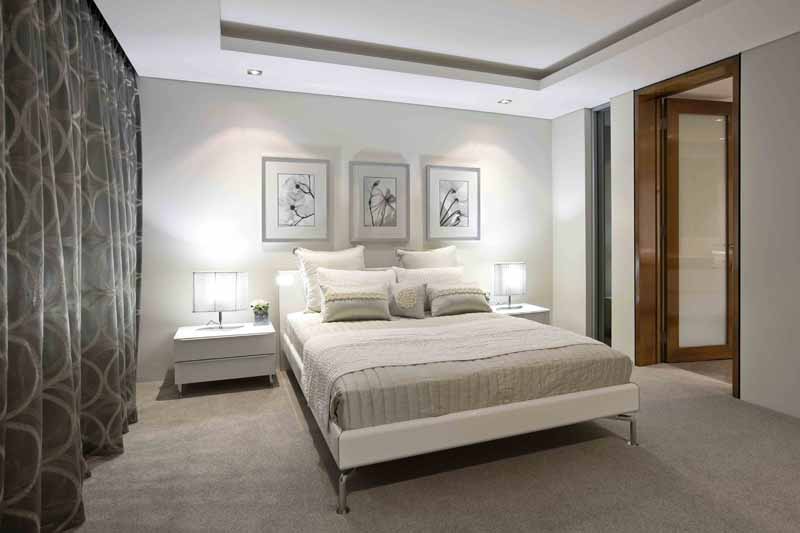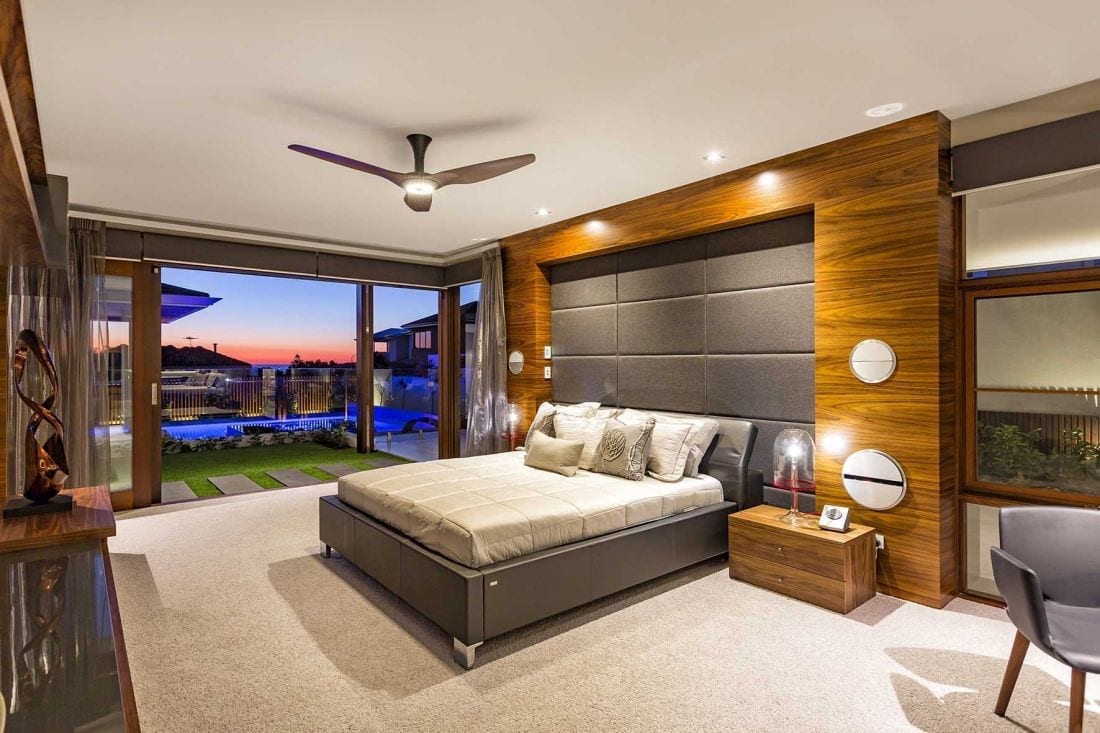 Step 2: Bedframes and bedside tables
Your comfort, relaxation and personal style should all be in the forefront of your mind when envisioning your bedroom. 
As your bed will likely be the centre point of the bedroom, be sure to choose the right frame! 
The Margot B bed is a beautiful, subtle elegant and low-key design with a range of styles to suit your required tastes. 
Why not couple the Margot B bed with the simple clean lines and elegance of a Team bedside table? 
Step 3: Light up your room
While neutral colours are preferred in contemporary bedrooms, you don't need to give up glow. 
Elegant lighting designs are encouraged in interior design, including bedrooms. 
Here's some lighting inspiration for you: 
Think statement floor lamps like the noir feel of a 

G-10 Floor Lamp

, or 

Midday Floor Lamp

 

Unique pendant lights like the 

Core

P light

 or 

Variant ceiling lamp

. 

 
Set the mood for peace and relaxation with the sophistication of lighting and other luxury furniture Perth must-haves.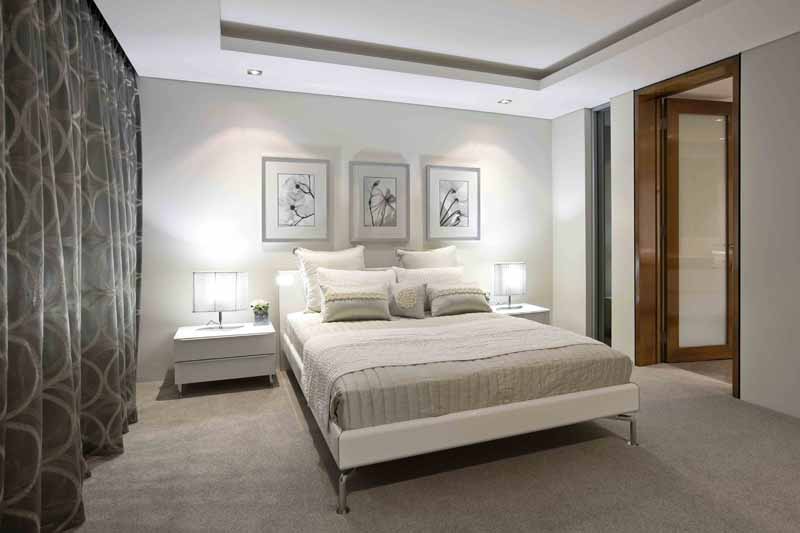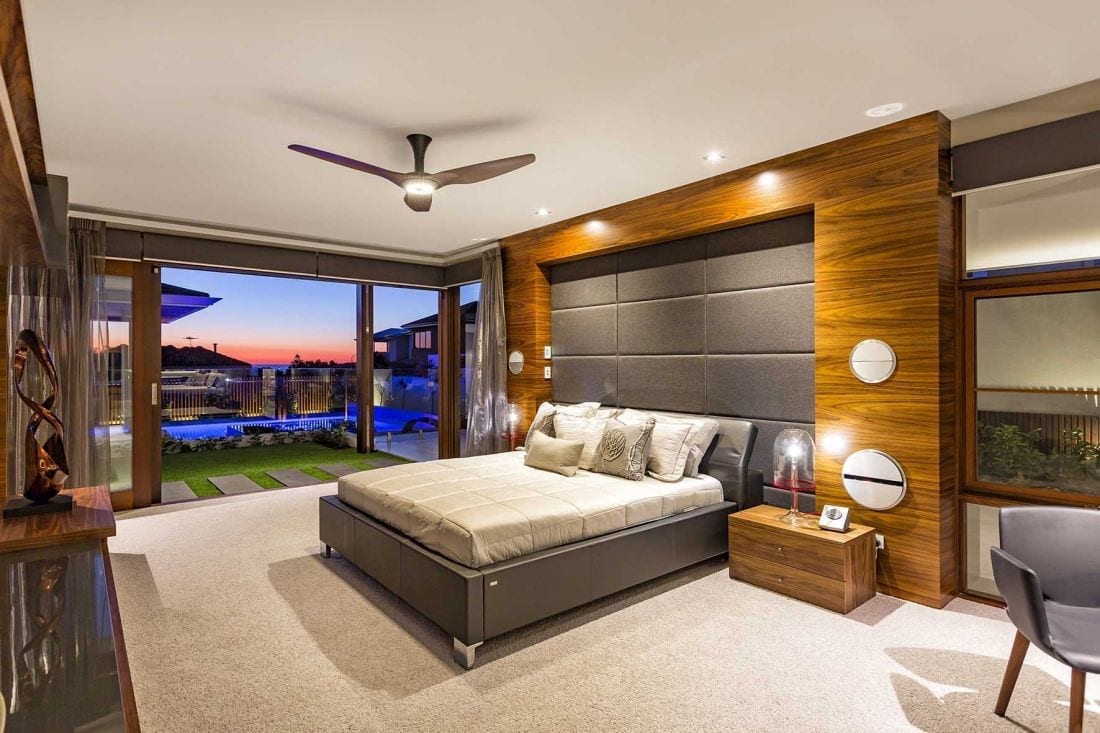 Step 4: Bring back occasional chairs
Add a pinch of personality with the comfort and style of an armchair in your room. Armchairs and occasional chairs are making a welcomed return in the eye of contemporary design. 
Here's some armchair designs that may tempt you: 
The 

Italic Fabio armchair

 – a cursive, highly unique armchair design that will definitely make a statement, or

 

The Jolly armchair – with its shell-like design, you can customise it to be as out there or contemporary as you wish.

 
Browse our showroom in Osborne Park to find an armchair that will allure at Ultimo Interiors: Luxury furniture in Perth. 
Looking for luxury furniture for your bedroom? Contact Ultimo Interiors today and see how beautiful and surprisingly affordable contemporary Italian furniture in Perth really is.