Interior Designer & Interior Decorator Services Perth
We provide stunning interior design services for residential and commercial projects in perth
Our INTERIOR DESIGN and STYLING SERVICES in Perth include one-on-one consultations as well as complete project delivery. We can help you design your dream home, redesign your house, or just refresh the decor in a room.
Our interior designers will listen carefully to your ideas and collaborate with you to create a design that suits your lifestyle and reflects your personality. We take the time to get to know your lifestyle and how you use your space.
With an internationally qualified and experienced team, we pride ourselves on resolving highly individual spaces for design outcomes as unique as the lives they embrace.
Ultimo Interior designers create interior spaces that are safe, functional, and beautiful for nearly every type of building. By defining space requirements and choosing essential and decorative items such as lighting, colours, furniture and materials.
Design your AMAZING lifestyle with Perth Interior Designer, ULTIMO INTERIORS
Ultimo Interiors believes in falling in love with your home every time you enter the door. Luxury interior designs are a way to create bespoke and timeless living spaces. Treat your home's visual aesthetic like a diamond, with each facet representing your lifestyle and telling a unique story.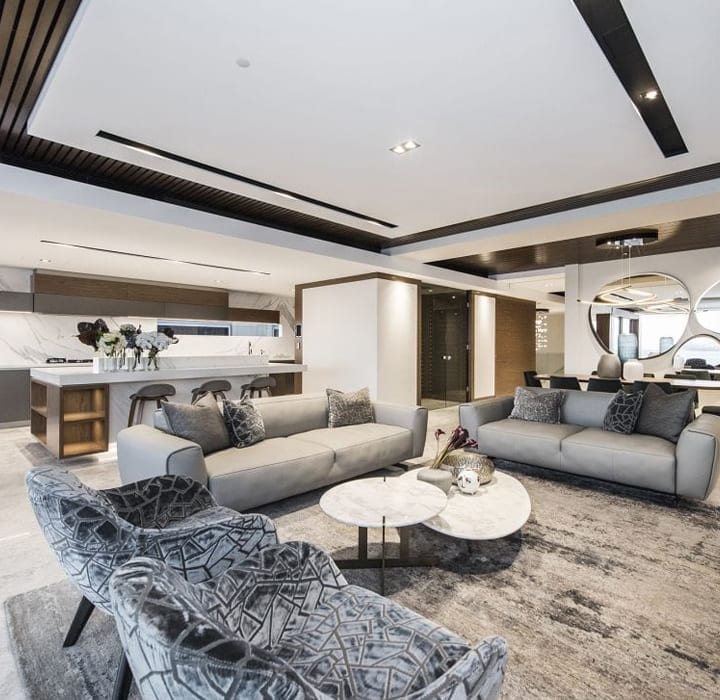 From paint schemes and window treatments, to complete homes and interiors, ULTIMO's team have international design experience that is unparalleled throughout AUSTRALIA

.
We are Perth interior designers and decorators
Our large range of suppliers also enables effective resolution of both style and budget, so creating the ultimate aesthetic throughout a home is easy.
From preferred design styles to incorporating specific cultural qualities, ULTIMO can design and furnish stunning interiors for your residential or commercial project, finding designs and finishes you will want forever.
Why You Should Choose Ultimo Interiors For Your Home Interior Design?
To find out more about our Interior Design Service, please call us on (08) 9201 2479 or send us an enquiry.