Living rooms are the front and centre of our homes. Create a modern, streamlined, elegant living room that exudes luxury, by choosing white as your colour palate.
There is nothing quite as relaxing on the eye as the purity of a fresh white interior space.
Okay, so here's the thing about decorating a white living room, it might sound hard to mess up since it's such a simple and neutral colour, but that's not always the case.
The right approach and eye can make white living rooms some of the most impeccable, forward-thinking, and versatile spaces around, but they also need attention and love to truly stand apart. Otherwise, they can easily turn boring. Focus on the details, both architectural, exposed beams, floor-to-ceiling windows and decorative elements. These subtle features add up to a rich, layered experience that the lack of bright colour only accentuates.
No matter your design taste, white sets the stage.
Our top tips for monochromatic interior design in Perth
Catch the eye with texture
Colour isn't the only tool for a playful design. If you love neutral tones, use textured finishes to add visual interest and warmth. Texture can be anything, from wood, brick, tile, marble, furs, cotton, silk, wool, it's all about the texture.
Make the room feel larger
If you're searching for design ideas that fit a smaller space, use white to create the illusion of more area. Transform cramped into cosy, with minimal décor set against a solid white backdrop.
Play with fine lines
For a modern aesthetic, incorporate fine lines in your white living room design. Select a sleek, ivory sofa and mirror the soft curves in your lighting and accent chairs. Have some fun with unique and abstract shapes.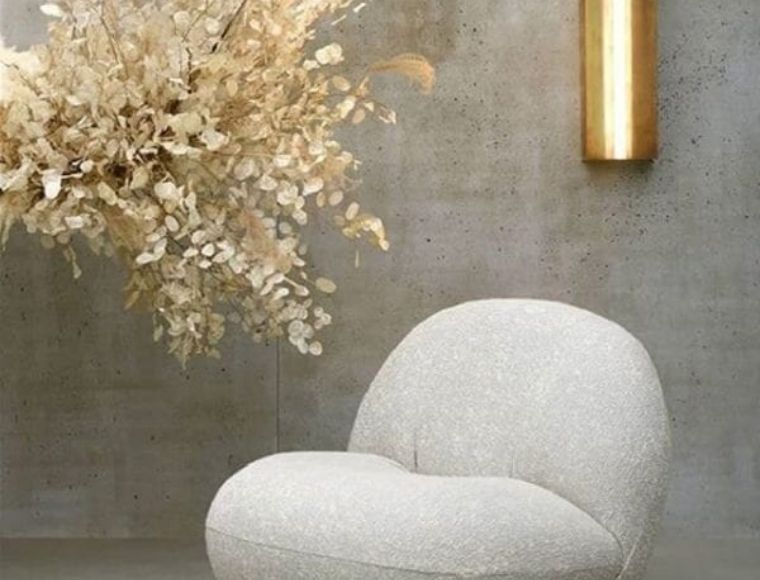 Legendary French designer Pierre gives a real elegance to the rounded forms of the Pacha Chair by finding the perfect proportions, raising it lightly on its base and tracing in the foam and upholstery with stitching lines inclined inwards.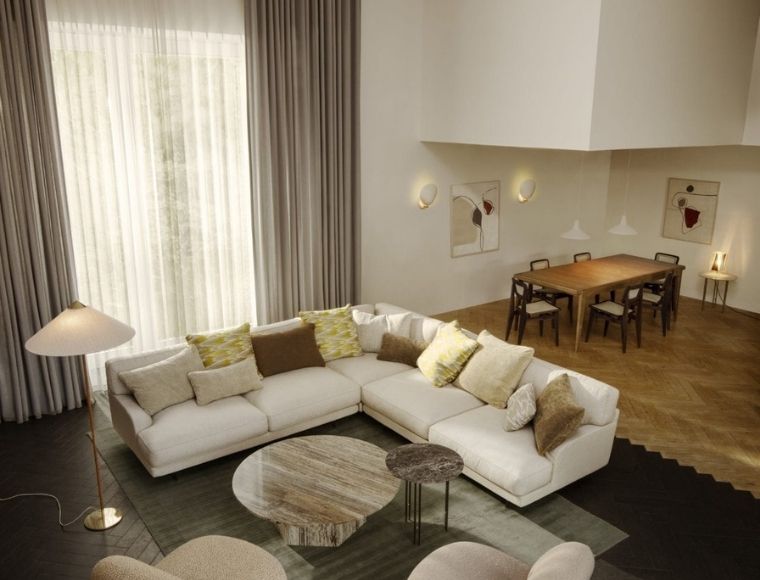 The Flaneur Sofa is a delicate balance of harmonious contrasts – precise shape and complete comfort, indulgent seat and modular flexibility, classic craftsmanship and modern convenience.
Layer
This sounds like a major no-no, but layering light, tonal hues will differentiate the overall look of the room and add dimension.
Pile on pillows and blankets, trading vibrant colours for textures. Different shades and fabrics living together feel so luxurious. The best part about this process is there are no rules. Just play and find what works for you!
Elevate your style
Living rooms are capable of being art if they are decorated with the utmost care and love. Introduce some character with unorthodox shapes and colours. Include leather details, reclaimed woods, and earthy shades, to exude warmth.
Curvaceous, soft and low-slung, the Pacha Sofa is a joyfully modernist creation which embraces both extreme comfort and effortless versatility. Iconic designer Pierre Paulin's vision was to create a sensation of 'sitting on clouds'. 
Add depth
 Blanket the living room in a fuzzy area rug for the ultimate oasis. Burnt orange and avocado green have had their day, but today's trending shag is all white.
Combine opposing shapes
 Feel free to mix and match shapes and sizes in your living room design. While the colour palette is kept subdued, allow the furniture selection and layout to defy expectations. Why not pair boxy white chairs with a round coffee table, as opposed to a traditional sectional or loveseat.
Blend two styles in one space
From contemporary to coastal cottage, white welcomes styles of all types. So don't be afraid to draw stylistic influences from more than one genre. Your living room could feature vintage details in the ceiling while combined with clean, modern lines in the furniture.
Show off your curves
Don't be afraid to think outside the box. A couch with curves is the centrepiece you need to achieve a contemporary feel and flaunt your luxury design eye. You could incorporate a surprising spin on traditional throw pillows to match avant-garde aesthetic.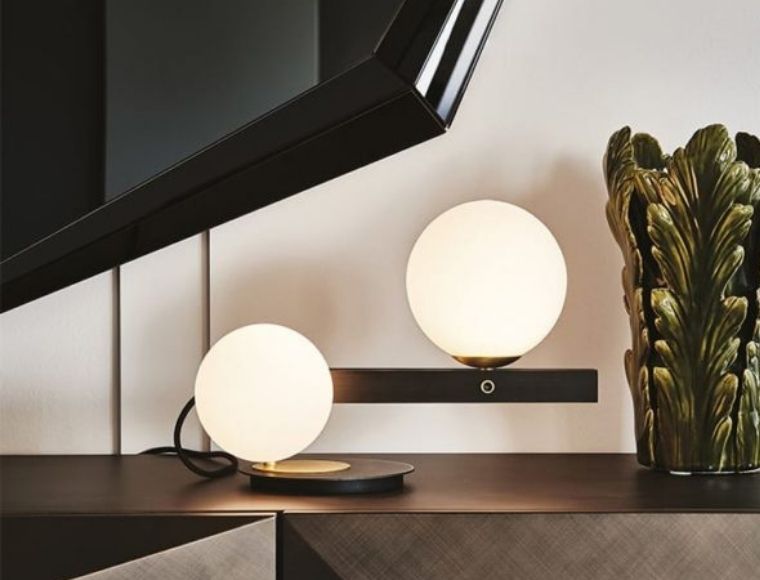 The Planeta table lamp by Cattelan Italia commands contemporary appeal and is a one-of-a-kind light fixture. With a combination of clean lines and round shapes, it makes the lamp stand out in style.
Incorporate soft lighting
To wrap up your living area, highlight white with soft lighting. Thoughtfully position your floor and table lamps near textured décor and dark tones to create contrast.
Ultimo Interiors have the stylish minimalistic furniture you need
One of the main principles of interior design is that of visual interest. Essentially, you want you and your guests to find something that catches their eye (in a good way).
Your local, European furniture Perth specialists have the luxury furniture you need to embrace monochrome living in your home or office.
White works just as well for minimalists or maximalists, whether you want to achieve chic understatement or give the perfect blank canvas to display a collection of beloved furnishings and artwork. The secrets to doing an all-white room well remains, layer textures, get the lighting right, and banish red wine!
Looking for quality white furniture for your luxury interiors?
Visit the Ultimo Interiors showroom in Osborne Park for expertly designed and crafted European furniture to enhance your spaces.